Created webinars pages for Sage Intacct.
Those three webinars are using branding colors to separate the difference but consistent with design works.
Those three webinars image below is the mockup.
The programming work is coming with it.
Old Design of Webinar pages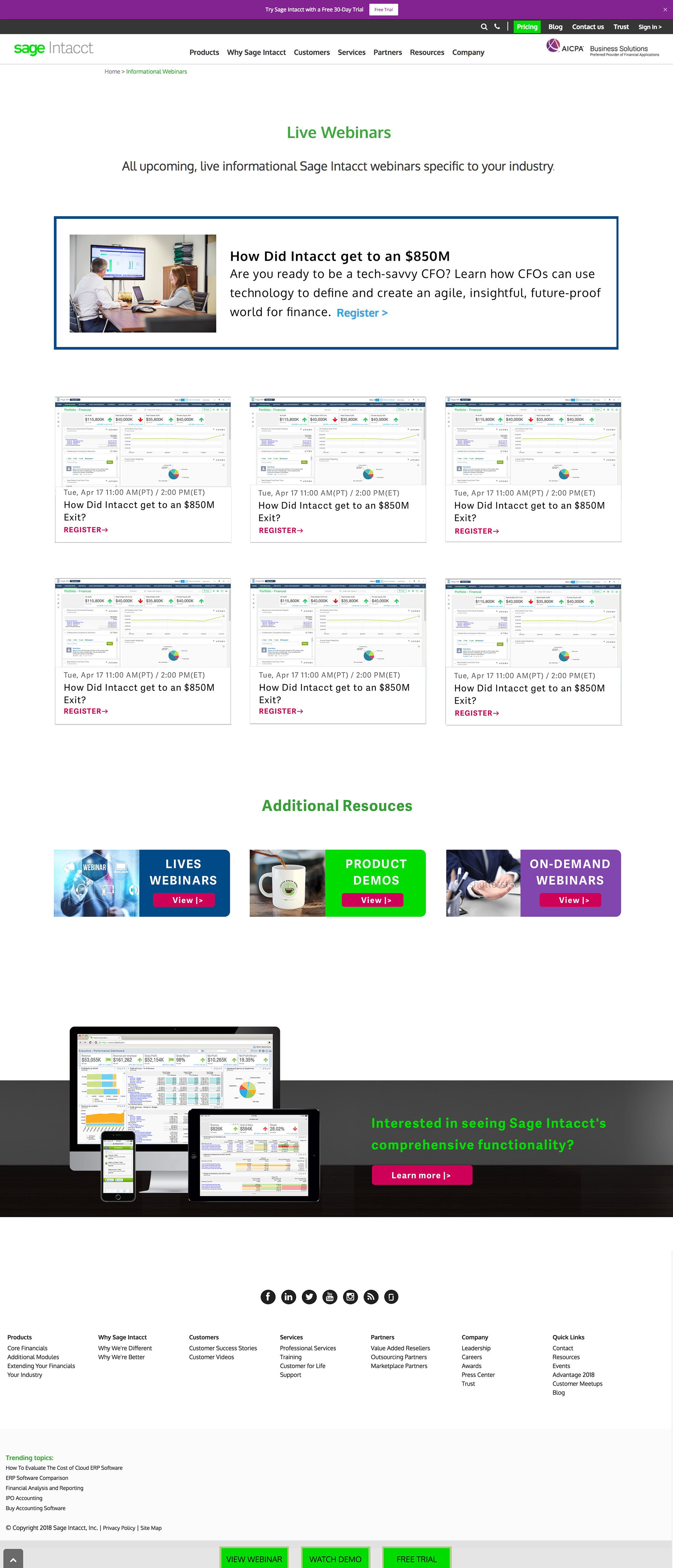 After testing the pages.
The images is meaning less for the vistoers.
How to make the page user friendly and let them to get the information quickly?
I redesigned the pages with the industry focus icon as the image.
Design (Below)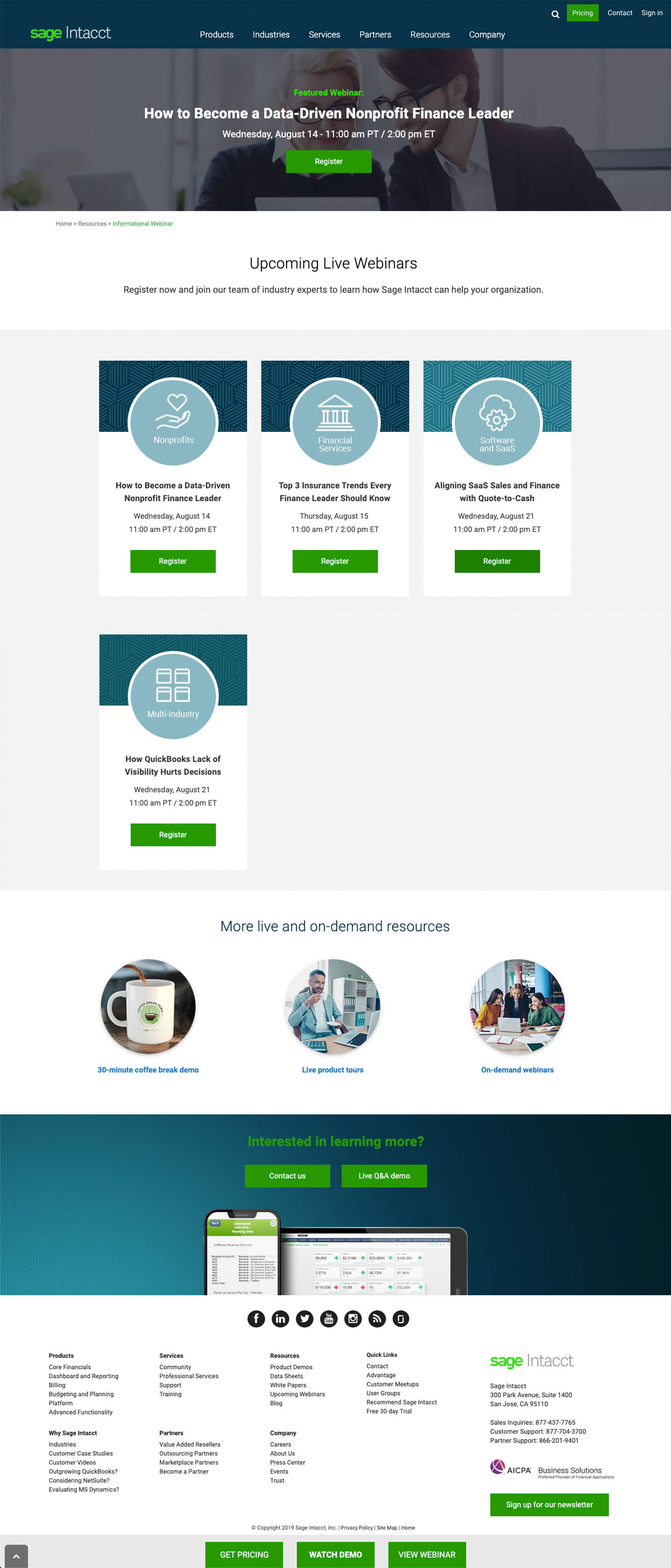 Another product tour page is the same function as the Live webinar page.
The changes for this page is list below:
Banner is automatic update to the nearest coming webinar.
The individual webinars have the industry focus icons for users and only provide the important content.
There are three other resources. First is the most popular webinar, live product tour, and on-demand webinars pages.
Result
After the new webinars pages go live, the rate of the webinar click rate increase 228% basic on the analysis metrics' data testing result.
It is a big approve.